Reasons To Hire An Auckland Debt Recovery Lawyer

Debt recovery lawyers specialise in helping creditors collect the debts that are owed to them. Typically this is customers who do not pay their suppliers and is for the most part, a business-to-business activity. Consumer debt is generally passed to debt collection agencies.  Some lawyers also work with debtors with need legal help, for instance when they are treated unfairly by a collection agency. This article looks at some of the situations why you might consider hiring a debt recovery lawyer in Auckland.
Avoid a lawsuit for debt recovery
If you are being threatened with a lawsuit, you definitely need to hire a good debt recovery lawyer. Having a specialised legal representative will really make a difference since they will help you respond to the action by the other party with the aim of reaching a settlement without recourse to an actual lawsuit. A court appearance is a last resort for both parties and is far more expensive than reaching a mutually acceptable agreement.
Making contact with creditors over debt recovery
If you need to collect a debt and are not sure how to go about it, your best option is to contact a debt recovery lawyer. Getting in touch with your debtors can be difficult if they are ignoring you and you need to know about the options you have before you take action.
Stay on the right side of the law when recovering a debt
There are some practices that are considered unethical and in fact are often illegal. So when it comes to collecting a debt it is best to get help from a lawyer so that you yourself do not fall foul of the law when you attempt to collect a debt.
A lawyer is experienced at negotiating. This is one of their core skills so they can negotiate and settle a debt on your behalf. Whether you are the debtor or creditor, they can work on your behalf and negotiate an arrangement that suits your and the other party. For example, if you owe a lot of money and cannot pay the full amount, your creditor will probably agree on a smaller payment or will let you set up a payment plan for what you owe. A lawyer will help you negotiate and lower the amount you will be paying back.
Better cash-flow through debt recovery
If you have a number of debtors who owe you money and cannot collect on these account, get help from a specialist debt recovery lawyer. They will put together a strategy to help you recover the money owed to you. They might also be able to recommend an accountant to you that can help you put together a better cash management strategy.
Avoid regular debtor problems
If you have to deal with delinquent accounts on a regular basis, a good lawyer will be able to make some recommendations to help you develop a strategy to collect your debts. Simple steps such as sending reminders to your debtors could help increase your collection rate. They can also set-up a process so that after three payment reminders, you automatically refer the situation to your lawyer who will then send a letter to the debtor demanding payment. This simple step is known to be highly effective in getting overdue accounts paid.
Finding a debt recovery lawyer in Auckland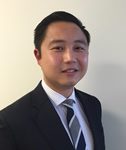 If you have any unpaid debts then you need to look for a good debt recovery lawyer. You should contact different local practices to find out if they specialise in this area of the law or use online business directories to find local debt recovery lawyers in Auckland.
Schedule a free consultation to discuss your current situation. You will learn more about your options and get to ask a few questions. The lawyer should give you an idea of what they can do to help you and you can then decide if you want to use their services to deal with your creditor or your debtors.
One of the leading debt recovery lawyers in Auckland is McVeagh Fleming in the centre of the city and also in Albany on the North Shore. They have an extensive team of lawyers practising in most areas of the law including debt recovery. If you have unpaid debts, do not delay and call them or visit their website for more details.
---
The Different Ways A North Shore Criminal Lawyer Can Help
When a person or a business is involved in a lawsuit, it is typically due to accusations of misconduct. When defendants find themselves in these types of situations, they need to consider hiring the services of a qualified North Shore criminal lawyer.
The primary responsibility of the lawyer is to do the research, complete and file paperwork as well as prepare a case and argue that case for their client. They will need to be able to properly defend the criminal accusations against their client.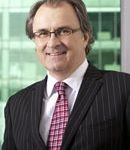 It does not matter what you have been charged as resident of New Zealand you have the right to a fair trial which includes the right to "consult and instruct a lawyer" and to be able to go to trial by jury if the crime might result in a prison term of more than three months.
A criminal lawyer will work with their client to develop a strategy that can be used for their defence. This strategy will ultimately determine whether or not the client is found innocent or guilty. If the client is found guilty, they will have to face the sentence that is passed down by the judge. It is then the lawyer's job for their client to minimise the sentence.
If you think that you may end up with a guilty verdict and could be sentenced to a long prison sentence or a large fine, you will need to find the best criminal lawyer on the North Shore to help you and provide you with a strong defence.
If you cannot afford legal assistance, you will be appointed one by the court. Although you can choose to represent yourself, it is always advised that you seek professional legal representation for your case.
Why Should You Hire A Criminal Lawyer?
Every criminal case is unique. This is why it is important to understand all of the factors concerning your particular case, as well as the arguments and laws that can work in your favour. Only an experienced criminal lawyer would have the knowledge and experience to know how your case should be presented.
Your lawyer will also be able to understand the various factors that could negate an allegation made against you. If you are facing criminal charges and the possible sentence is one of your worst nightmares, you will need to hire a criminal defence lawyer.
The Different Ways A Criminal Lawyer Can Help
The criminal lawyer that you hire will wear plenty of hats besides the ones they wear when interviewing witnesses and gathering evidence. They can also assist you in other ways. For example, your lawyer can possibly get you a plea bargain by negotiating with the prosecution. Plea bargains can reduce your sentence or eliminate charges against you.
The lawyer will also be able to provide you with a real insight into your trial. They will be objective so you can know what to expect during your trial.
You will need to weigh your circumstances and decide if you are going to hire a criminal lawyer or not. If you plan to hire a defence lawyer try to hire the most experienced lawyer in your area. For people on the North Shore, McVeagh Fleming has a strong criminal defence department so contact them for support.
---